Welcome Aboard!
VATSIM West Asia Division, also known as VATWA, is a subsidiary of VATSIM Asia Pacific region, and is a non-profit organization (NPO).
We welcome you on board with pure Asian hospitality, from the land of Himalayas in the North, towards the tropical islands in the South, comprising of 8 countries in West Asia, including Afghanistan, Pakistan, India, Nepal, Bhutan, Bangladesh, Sri Lanka & the Maldives.
On the VATSIM network, you can take-up the controls as pilot and experience some of the challenging approaches in West Asia, a few of them are Gilgit (OPGT), Skardu (OPSD), Chitral (OPCH) in Pakistan, Lengpui (VELP), Calicut (VOCL), Mangalore (VOML) & Leh (VILH) in India, Kathmandu (VNKT), Lukla (VNLK) in Nepal and of course one of the most challenging Paro (VQPR) in Bhutan.
You can also join the ATC squad in any of the active vACCs of West Asia.
See you on radar,,,
Raihan Shahzad
Division Director [VATWA1]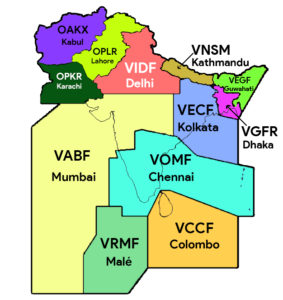 FIRs in West Asia by Dallon Pereira [VATWA3]
---
VATWA is a GDPR compliance website in accordance to VATSIM's Data Protection and Handling Policy & Privacy Policy, to read more about VATWA's GDPR policy v1.2, please click here.

---
Today's Events at VATWA
No Events today!
For more Events, please click here!